The Shymkent Victory Park was opened in 1945 to celebrate the memory of the Second World War fighters. It's located at the corner of Tauke Khan Avenue and Yelshibek Batyr Street.
The Victory Park is of modest size, 2 hectares. However, the vegetation cover is dense, mixing trees of 70 years and some very young, and more than 1500 rose-trees are distributed along pathways.
At the centre of the park are located a star-shaped fountain and a granite stela to the memory of the fallen soldiers.
Many sport or relaxation facilities help to make this park a pleasant and very busy place in summer.
The Victory Park was refurbished in 2012. The removal of the old arch marking the entrance of the park since its construction has then outraged many residents of Shymkent. The entrance is now adorned with the copper statue of a Second World War hero native of South Kazakhstan, the "Iron General" Sabyr Rakhymov.
The park also includes a museum, which exhibits objects from Second World War, archives and pictures (admission 200 tg).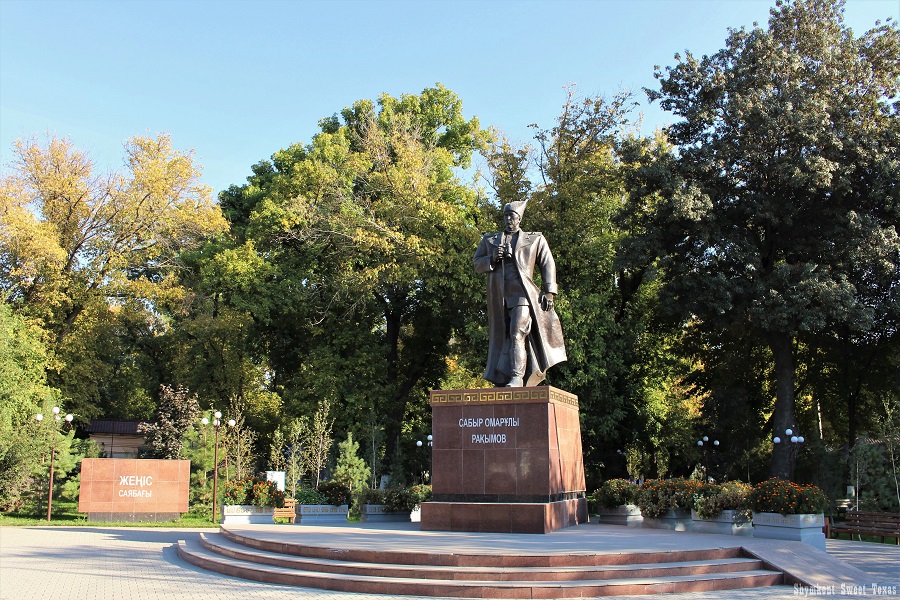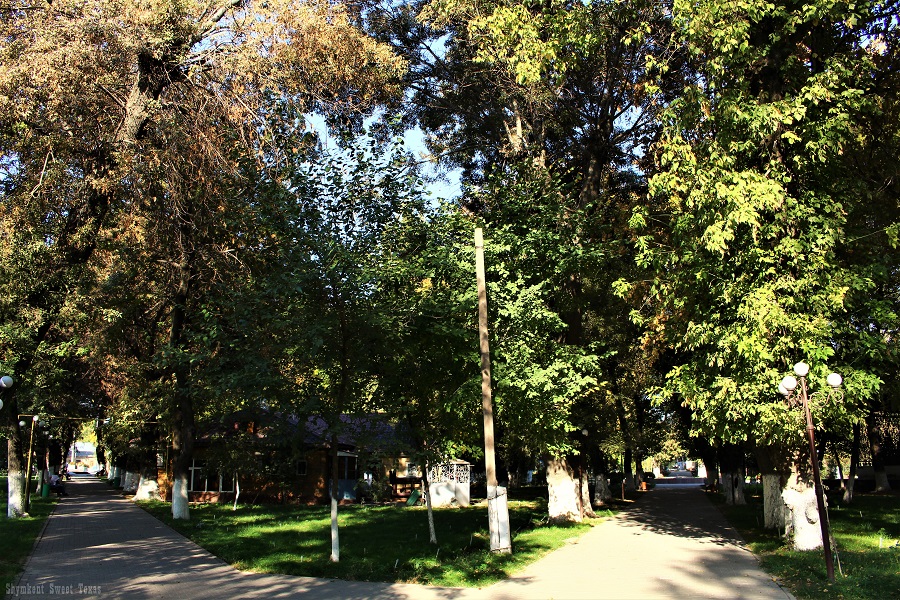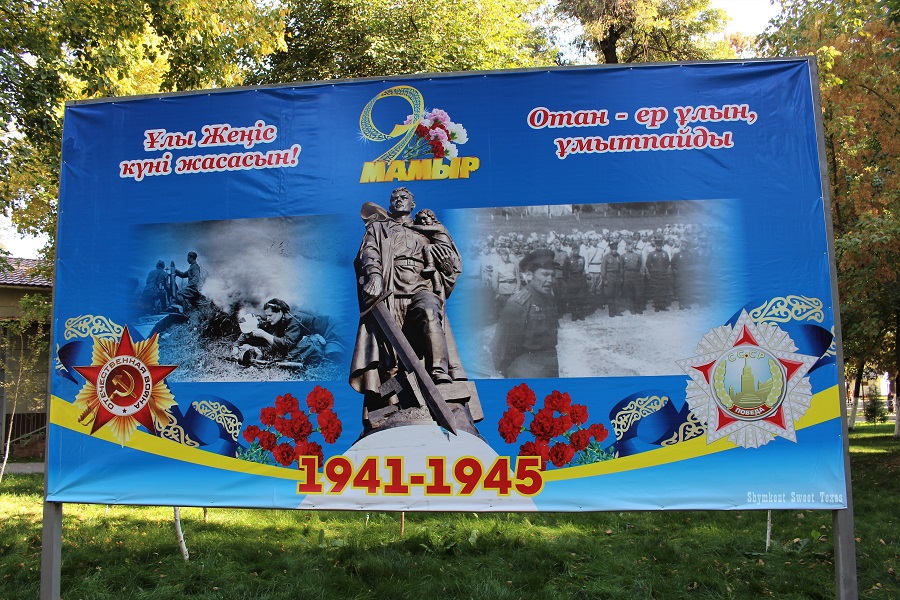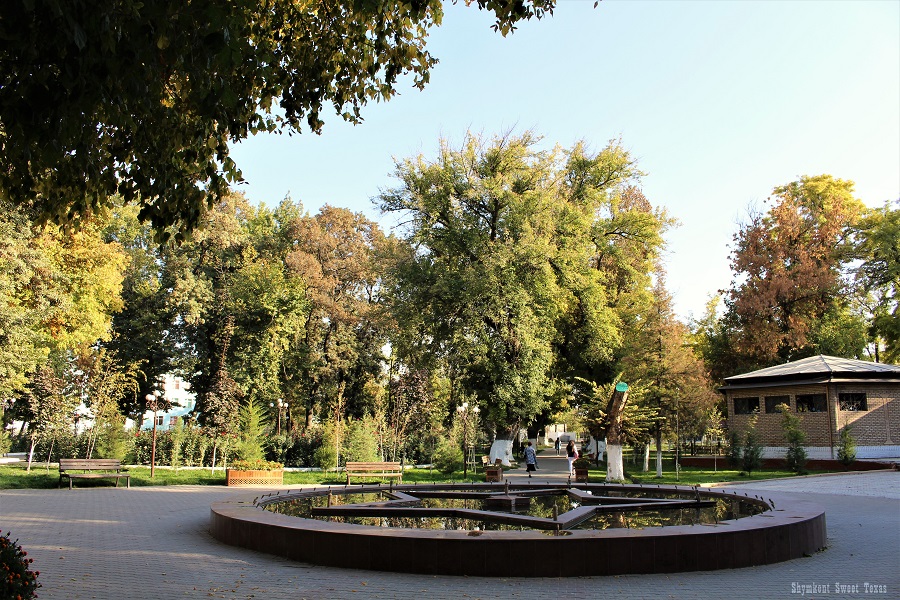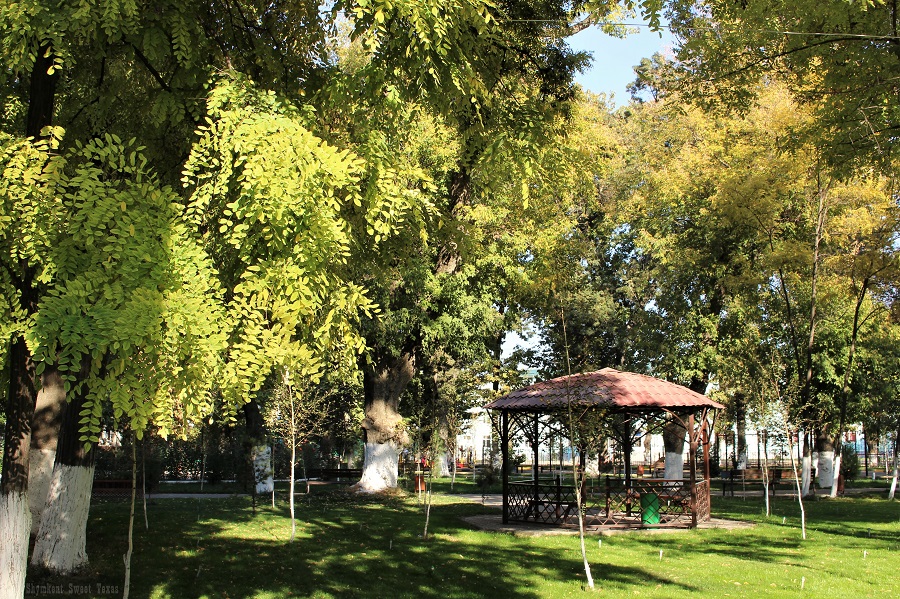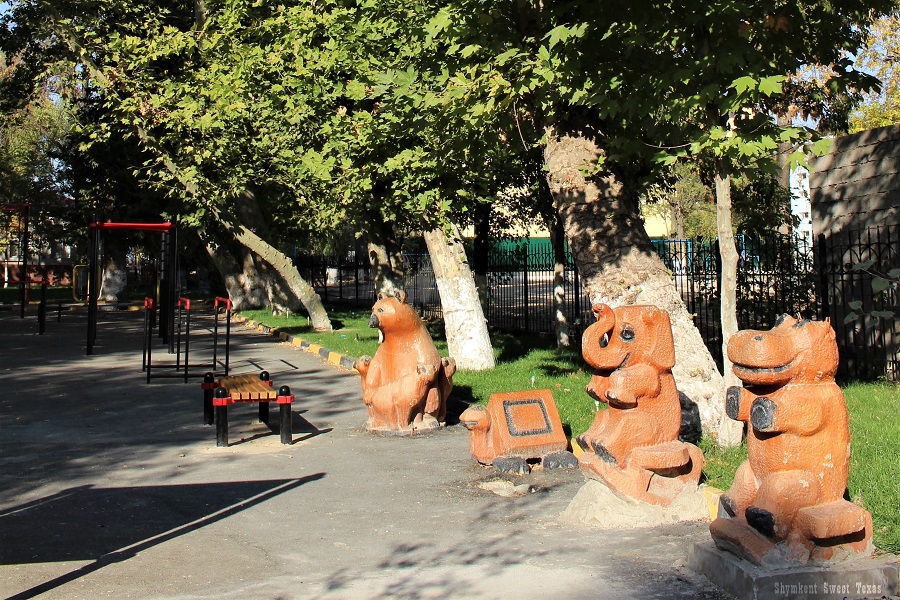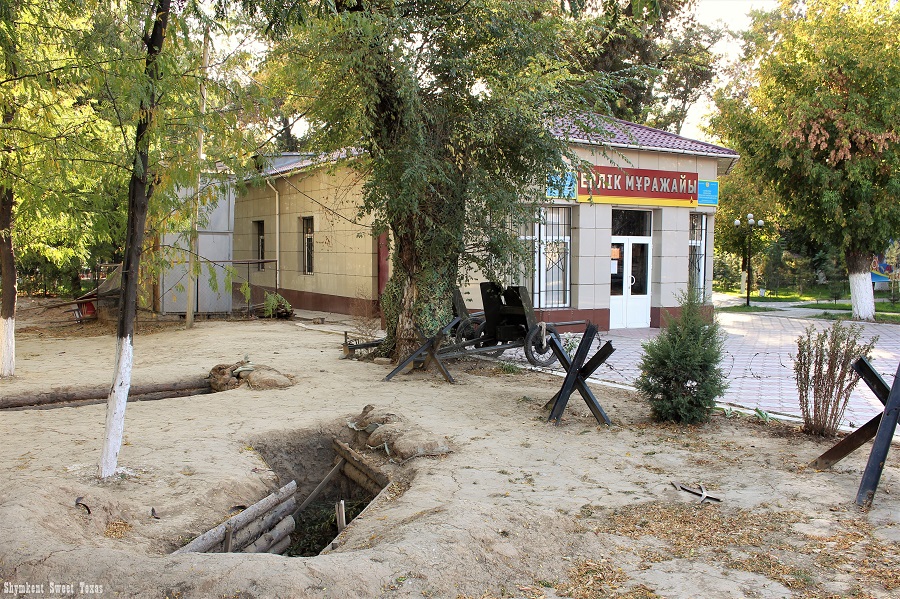 Photo: Gaëlle Bal
On the same topic: Happy victory day! – Independence Park – Metallurgists Park