On the site of the ancient city of Shymkent, near the ruins of the citadel, is one of the most popular parks in the city: the Park of the independence of Kazakhstan.
The Independence Park was inaugurated in October 2011 to celebrate the 20th anniversary of the independence of Kazakhstan.
Along the main path, starting at the large gate located on Kabanbay Batyr Street, a line of 21 granite steles represents the past years. On each of them are engraved the major events of the year in the country's history.
The central monument, Altyn Shanyrak, honours the unity of the people of Kazakhstan. The 137 nations cohabiting in the country are represented by 137 steel pillars supporting a shanyrak (circular opening of the top of the yurt).
A large bridge connects the park to the Ordabassy square below, symbolizing the transition from the historical past of the city to its contemporary history.
At the top of the stairs, the emblems of the State of Kazakhstan get together: the country's flag floats in the sky, its map, its arms and its declaration of independence are engraved in granite, and seven huge columns represent the courage and the combativeness of the Kazakh people.
Large flower beds, numerous benches, pergolas, everything has been thought to make this park one of the most popular of the city. However, its fame comes also from the first musical fountain of Shymkent, which displays an illuminated show every evening between 20:00 and 23:30 (except winter), priceless moment of coolness and relaxation during the scorching summer days.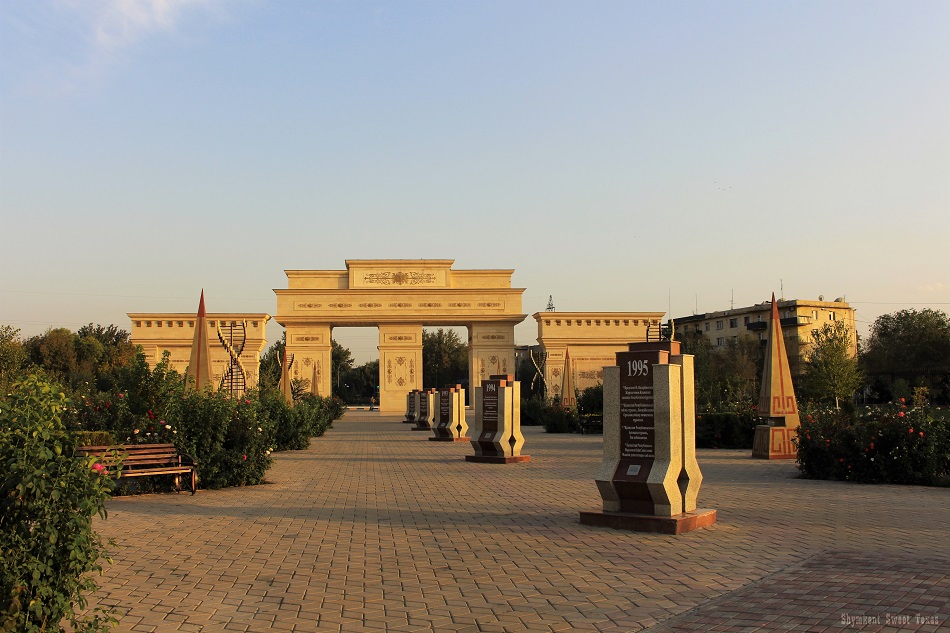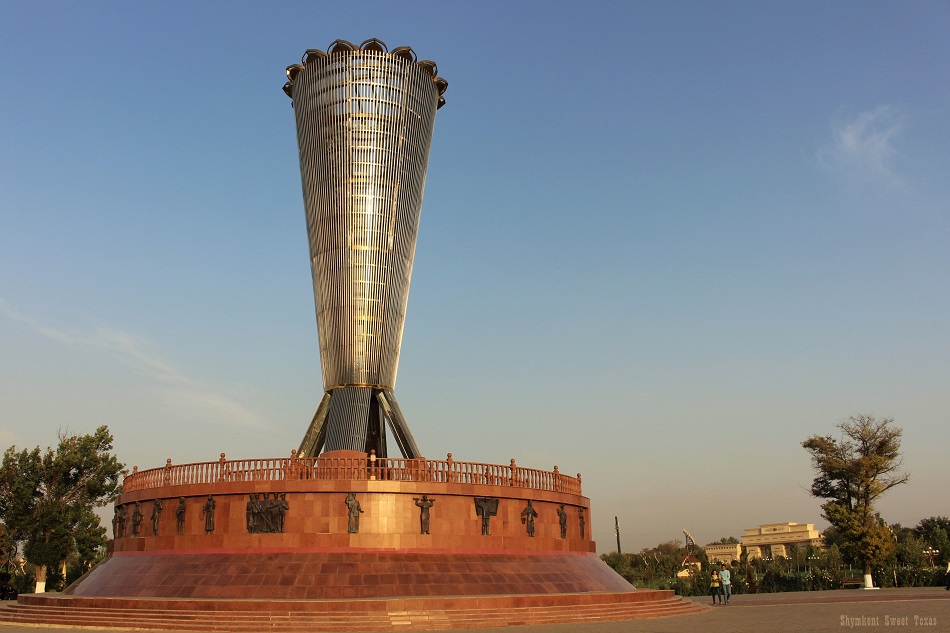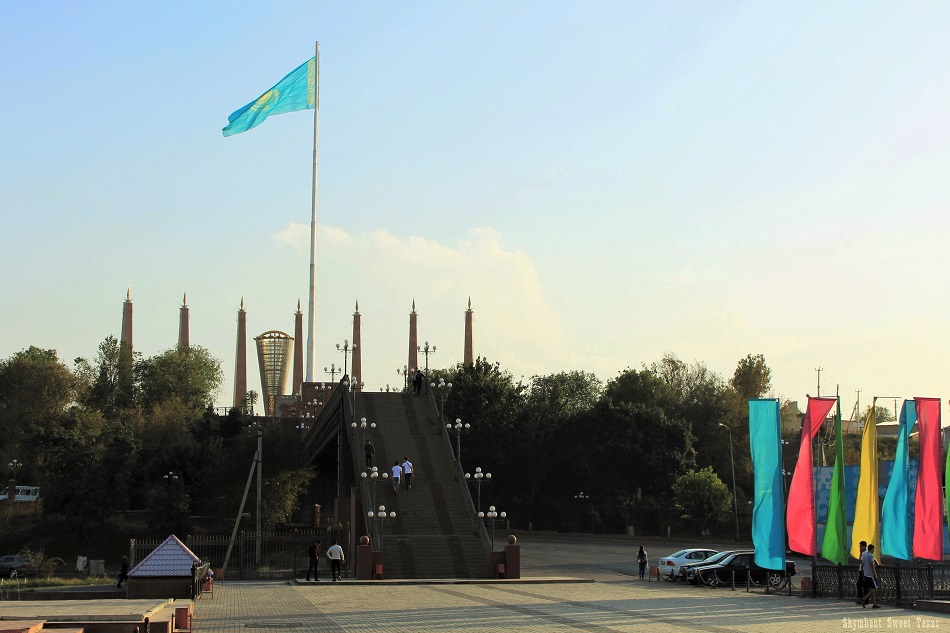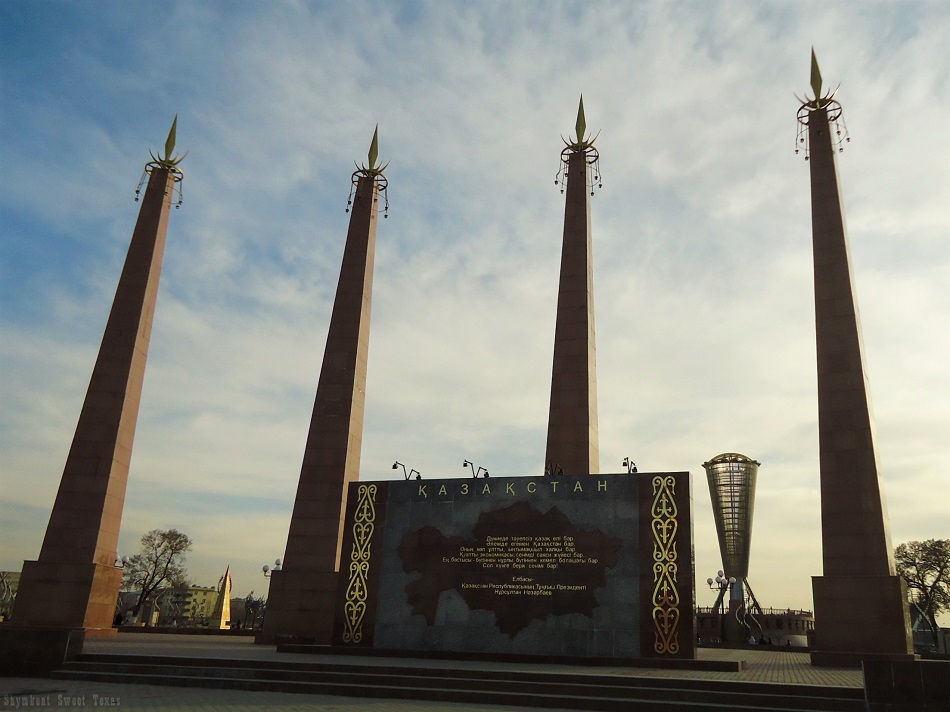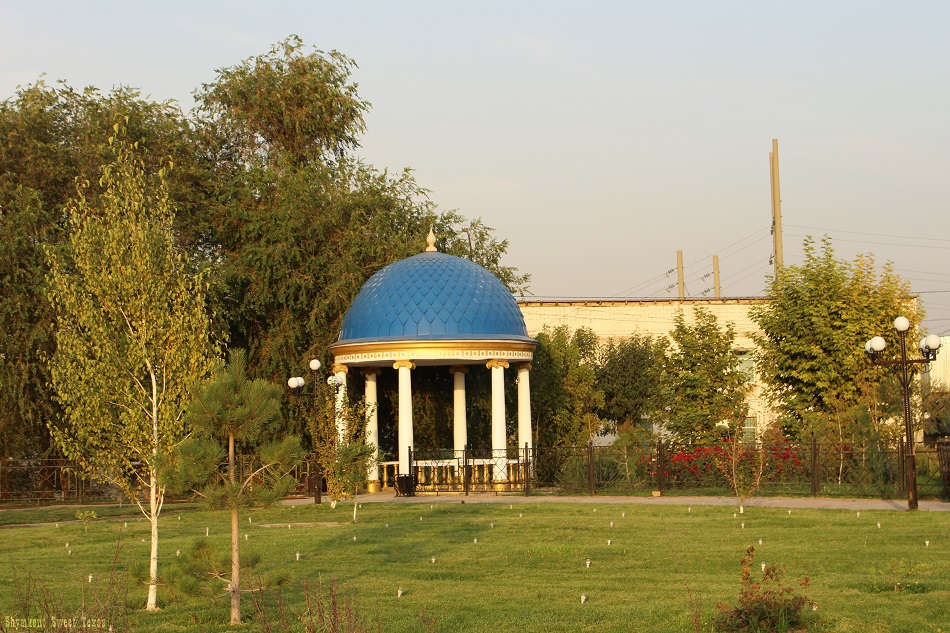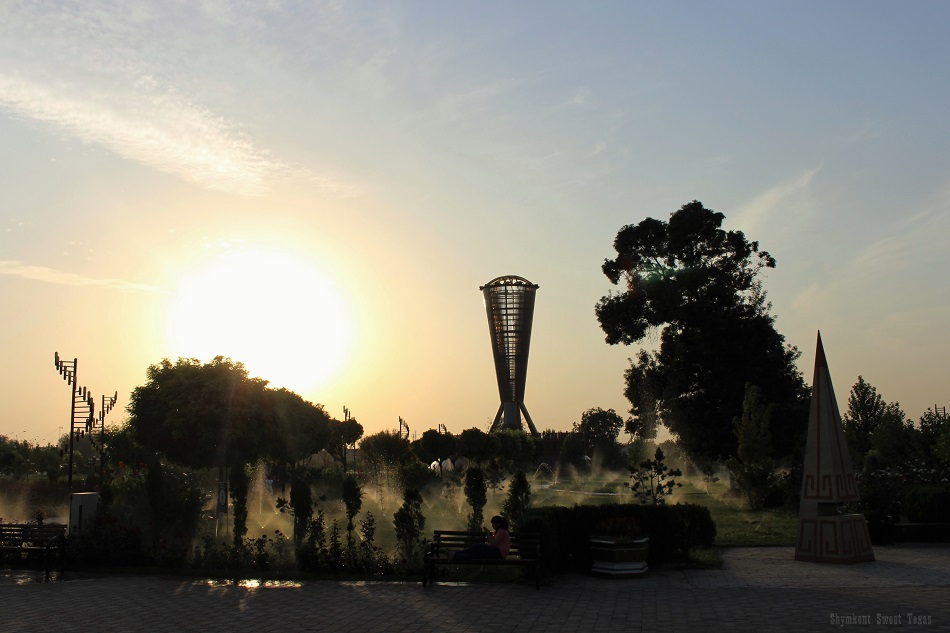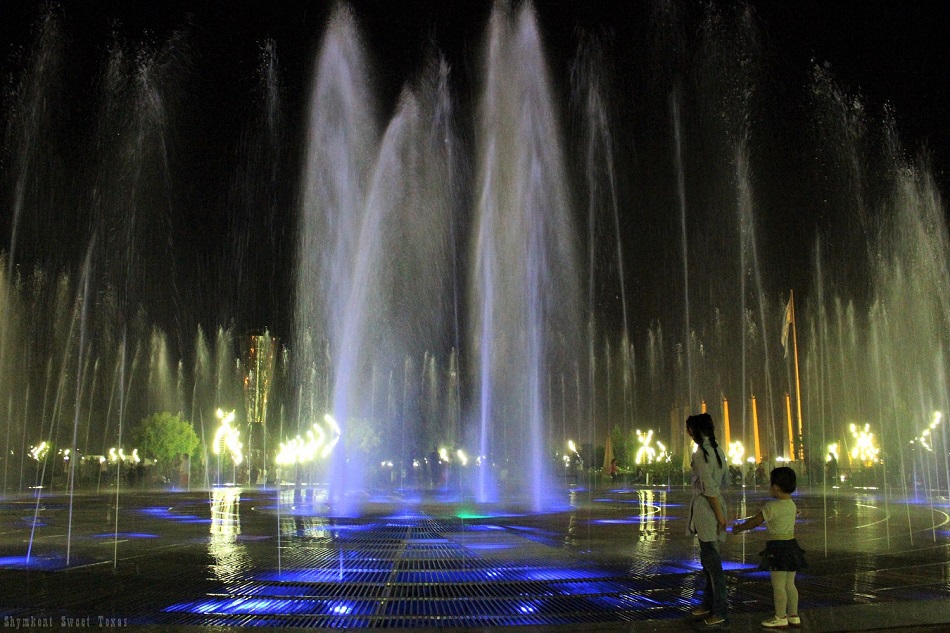 On the same topic: Metallurgists Park, Tulip Fountain