In the mountains of Baidibek district, about 120km North of Shymkent, is a modern mausoleum on an interesting medieval and natural site: Kos Ana Mausoleum. 
Zerip Cylandy, better known as Kos Ana (Зерип Сыланды – Қос Ана), lived in the 14th century. She's known mostly for being the second wife of the famous "Bi" Baidibek Ata.
The mausoleum is a modern white building in which are arranged 18 steles with names of each of Baidibek Bi's children.
Within the walls of the mausoleum, the ruins of a mosque from the 12th or 13th century are visible. The function of this building is not clear, it could have been part of a small Muslim fortification (ribat) or monastery (khanaka) of a community of Sufi dervishes. We only know that this building was made of high quality brick, so expensive.
50m from the mausoleum flows a spring with water known for its purifying properties. It is customary to be sprinkled vigorously with this water, what can be done by the sympathetic woman guardian of the place.
The site also has a natural interest: Kos Ana Mausoleum is located in Karatau National Park, so the landscape is beautiful with its mountains and river!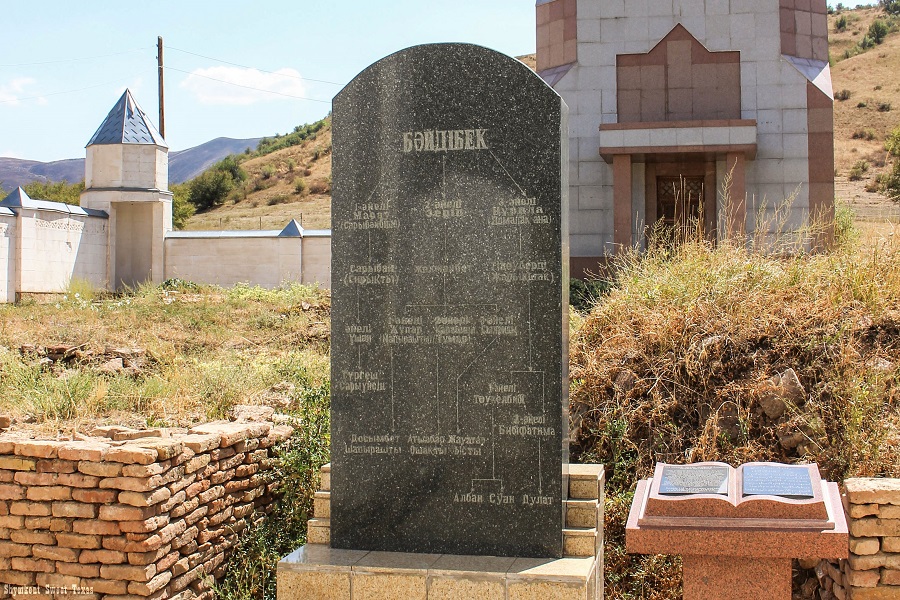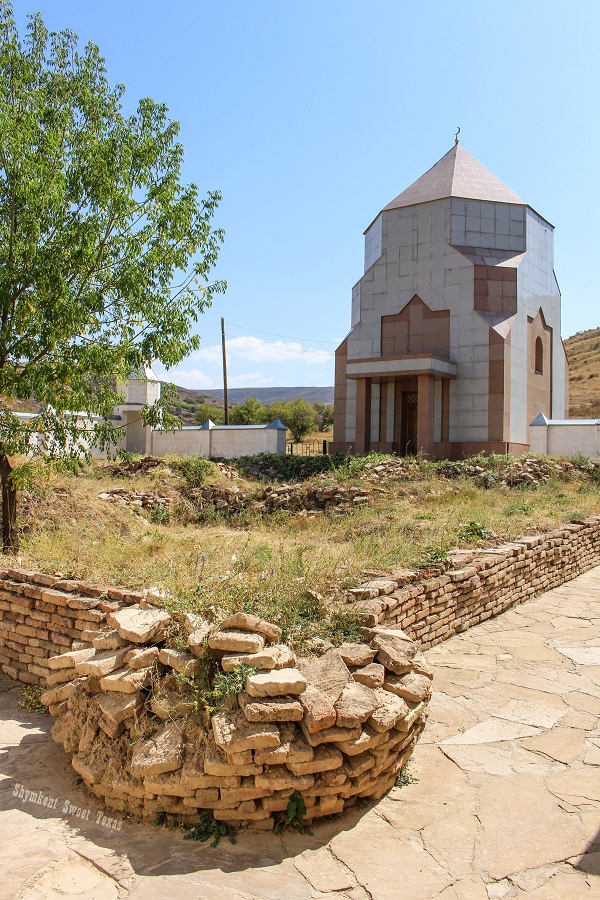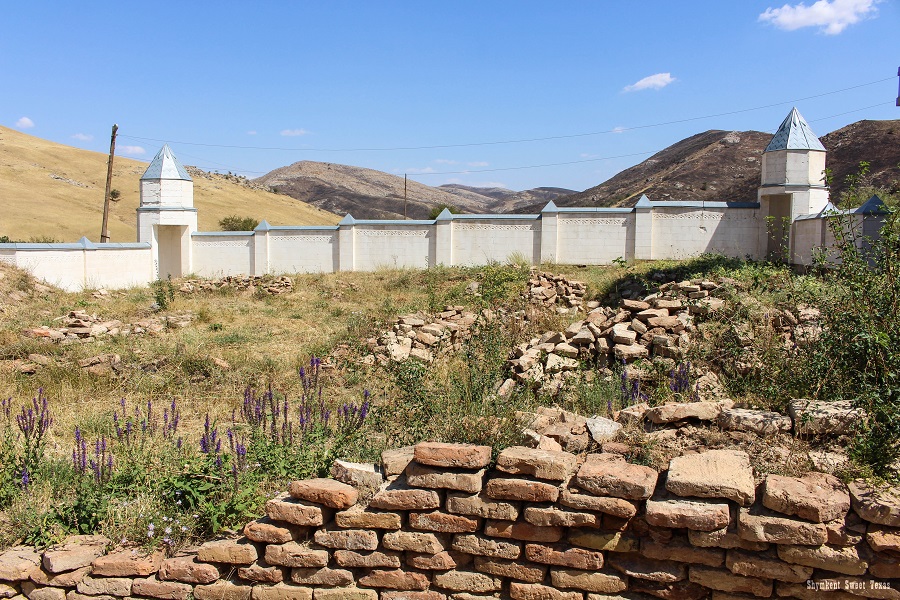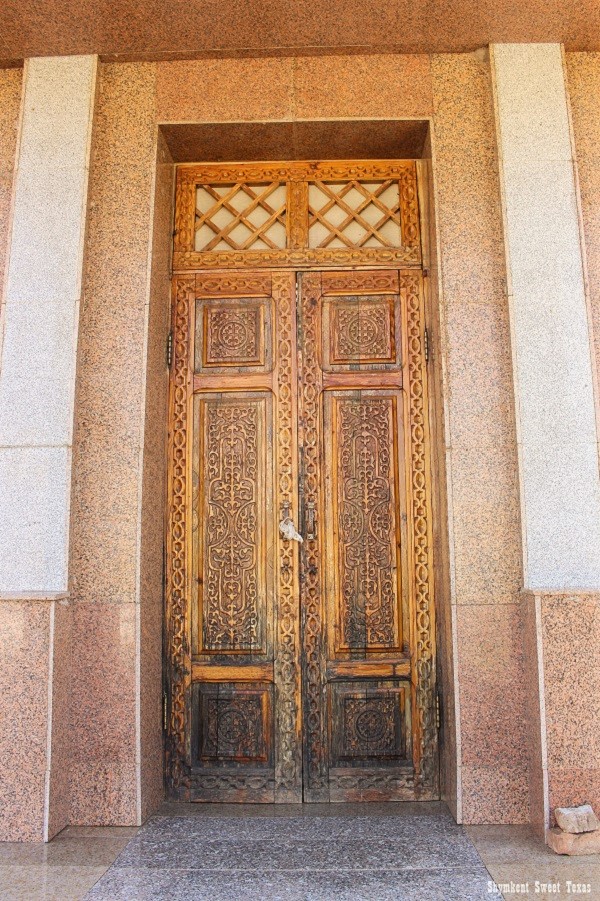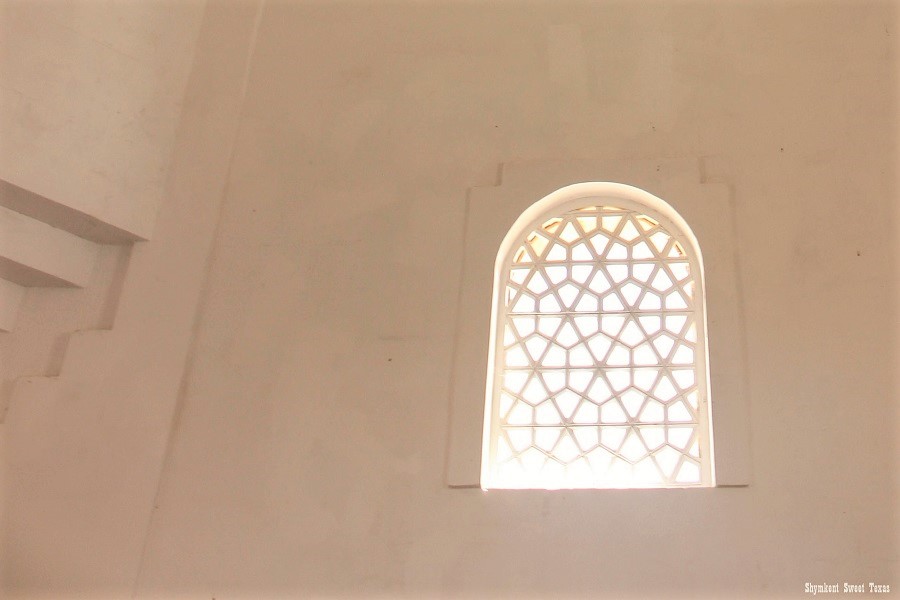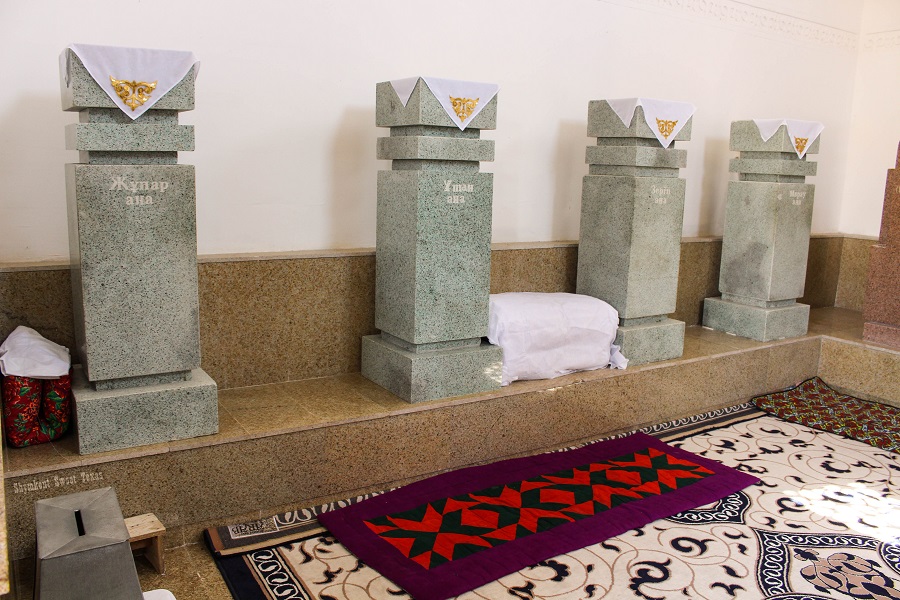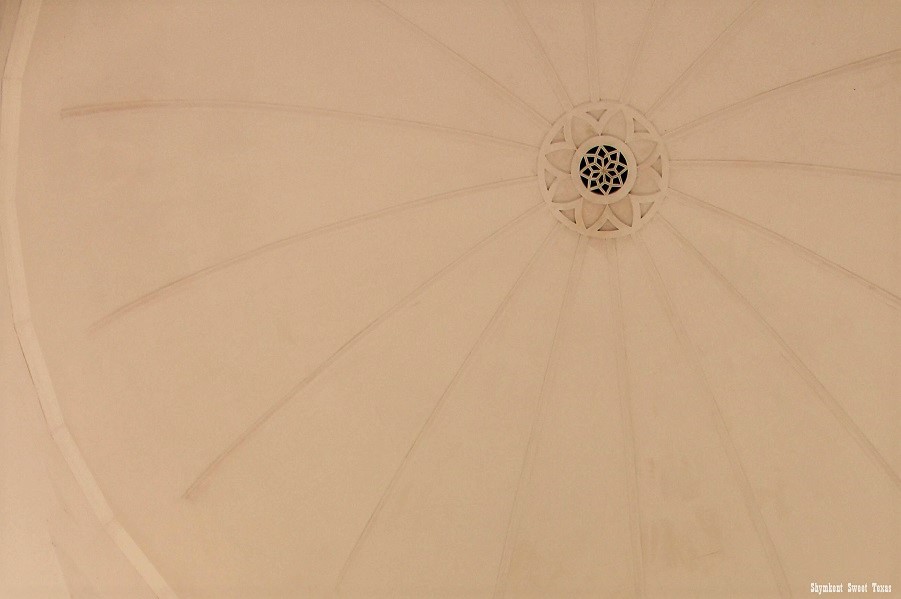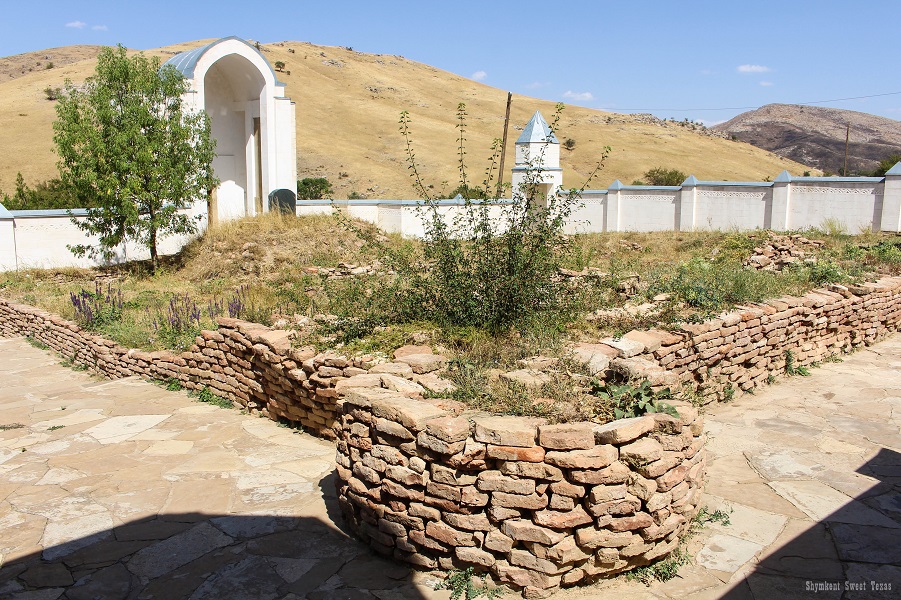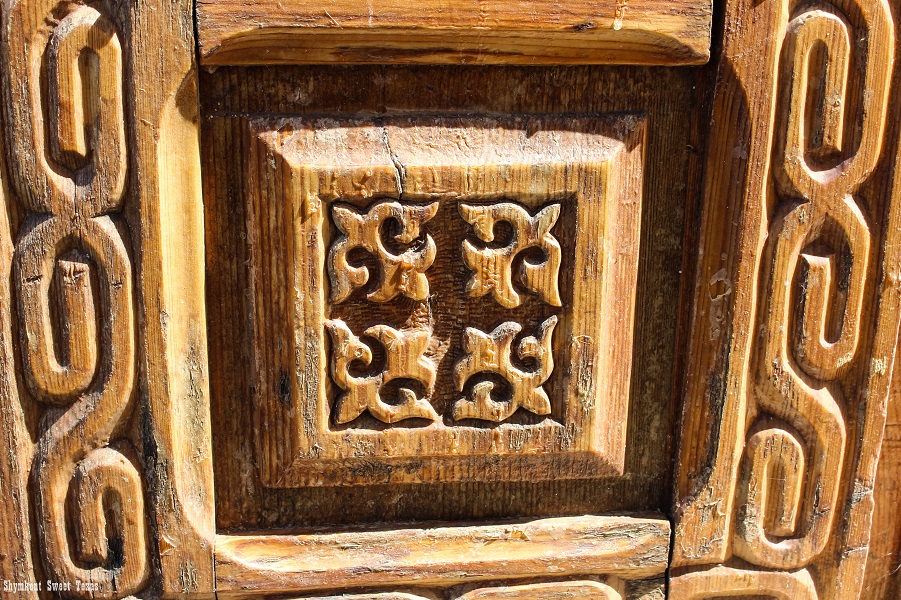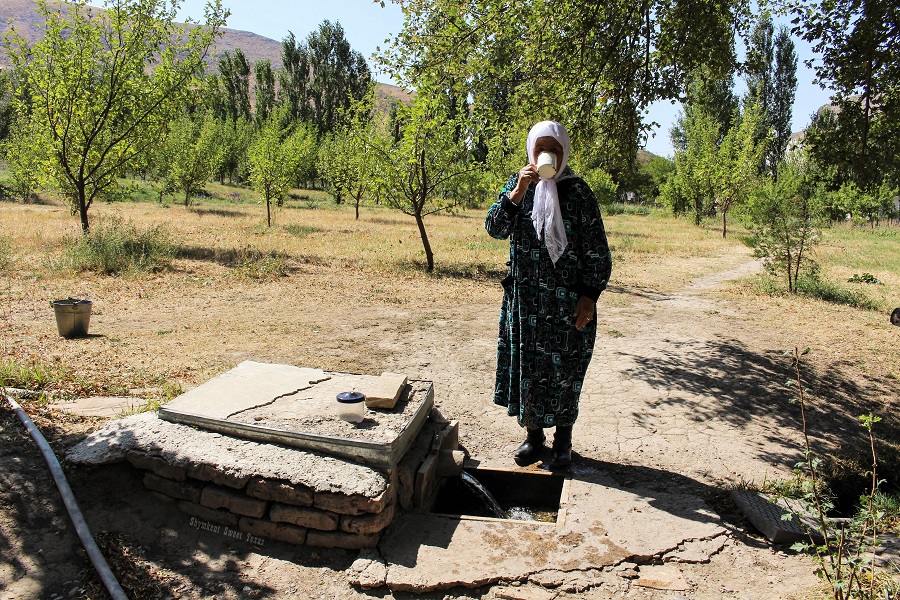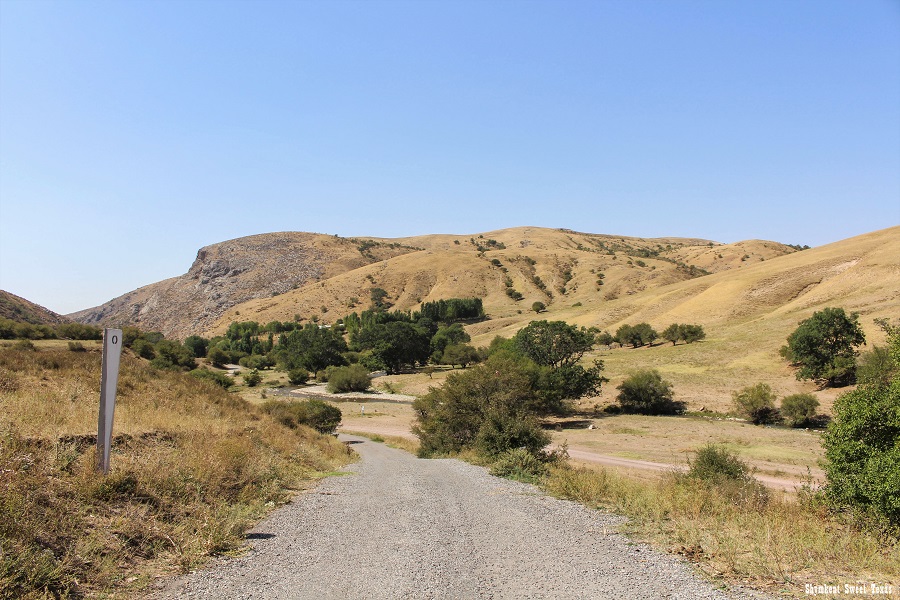 Photo: Gaëlle Bal
On the same topic: Domalak Ana Mausoleum