In the centre of Shymkent, at the corner of Zheltoqsan and Momyshuly avenues, is a park intended to commemorate various wars in which Kazakhstan was involved since the beginning of the 20th century, and which is however a recreational and atypical place: Abay Park.
Abay Park in Shymkent was named after the 19th century poet and thinker Abay Kunanbayuly, founder of modern Kazakh literature, whose statue welcomes visitors at the main entrance.
The centre of the park is crossed by the amazing Alley of Glory, which starts at the foot of a real fighter jet with the words "No one is forgotten, nothing is forgotten", along which are engraved the names of the 140,000 soldiers of South Kazakhstan who fought during the Great Patriotic War (1941-1945). At its end stands the stele with eternal flame, and then, surrounded by other monuments, tanks and other authentic war machines are exhibited in free access.
Real attractive and cultural centre of Shymkent, Abay Park offers on its 52 hectares densely forested many paths and distractions (cafes, stage, games, sports, bikes…). It hosts also an aquatic centre, the circus, and three museums: Hakim Abay museum, fine-art museum and, just in front of the stele, the museum of victims of political repression.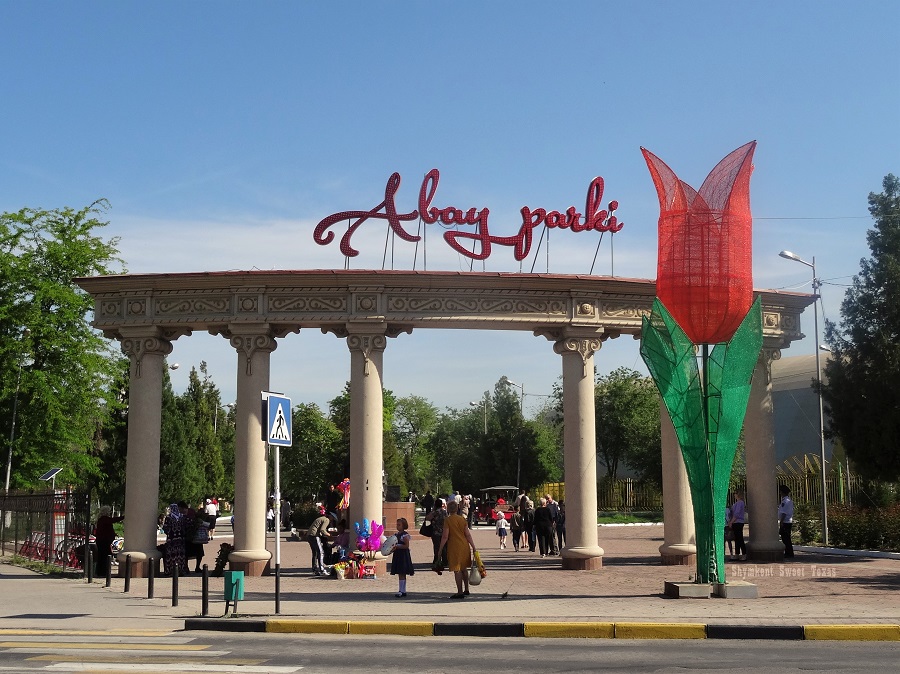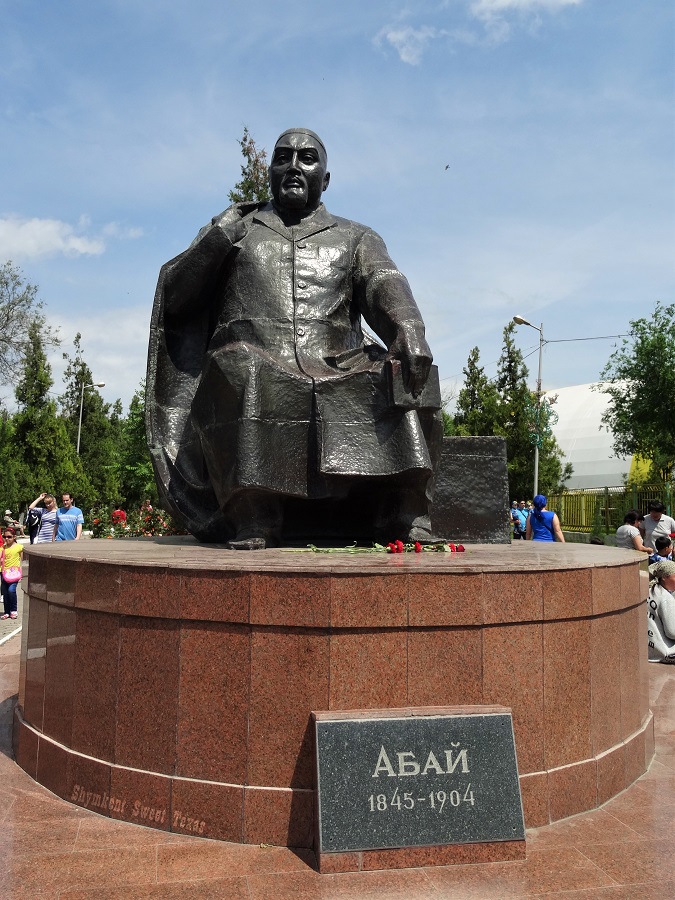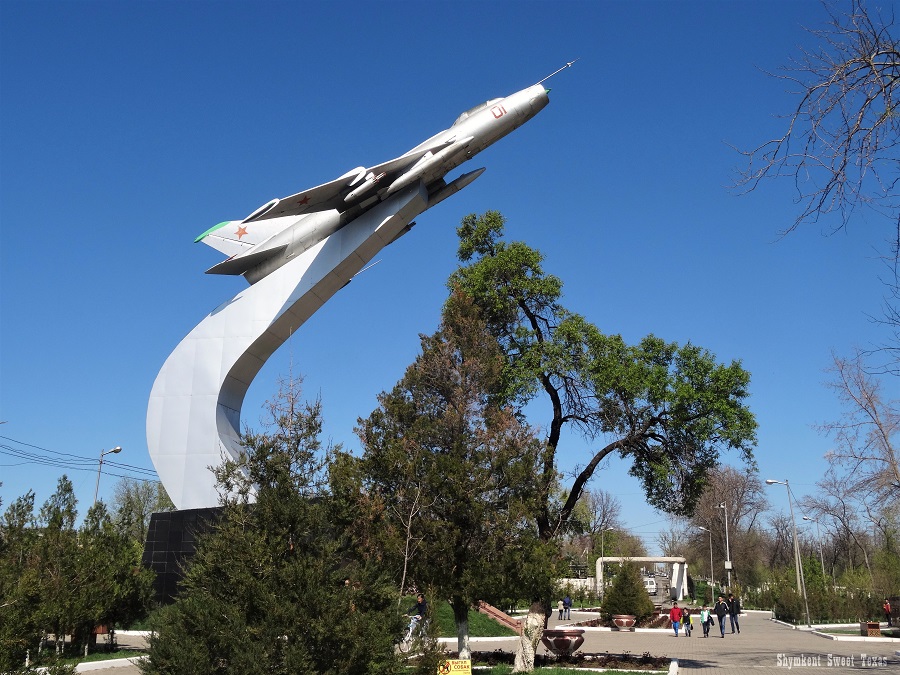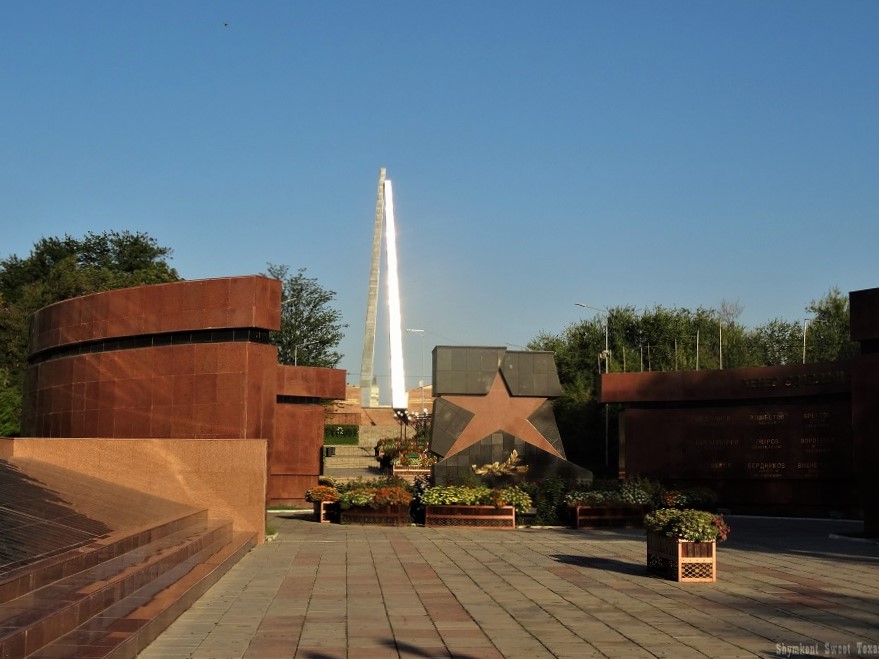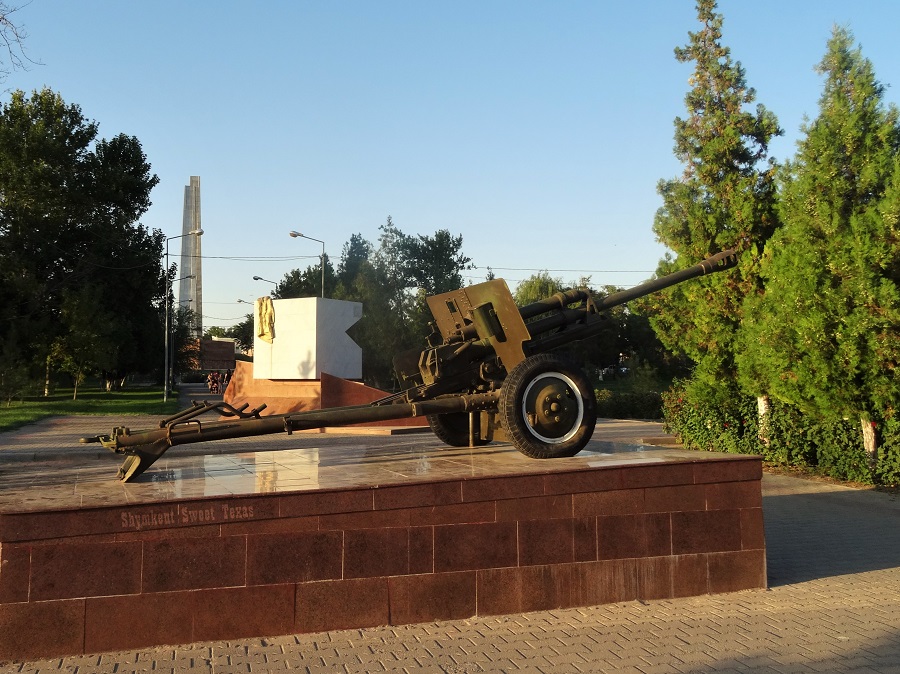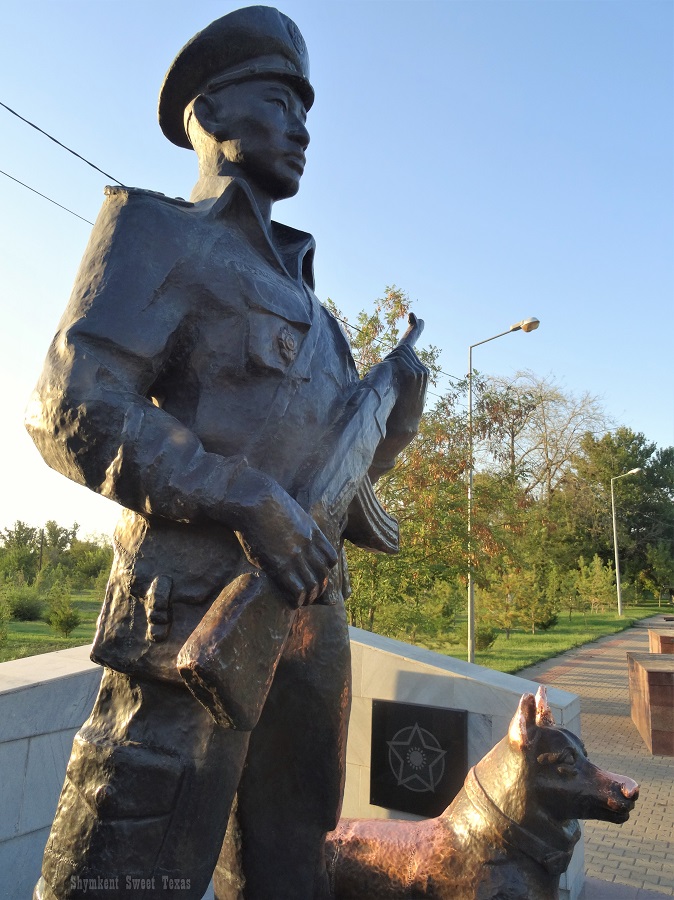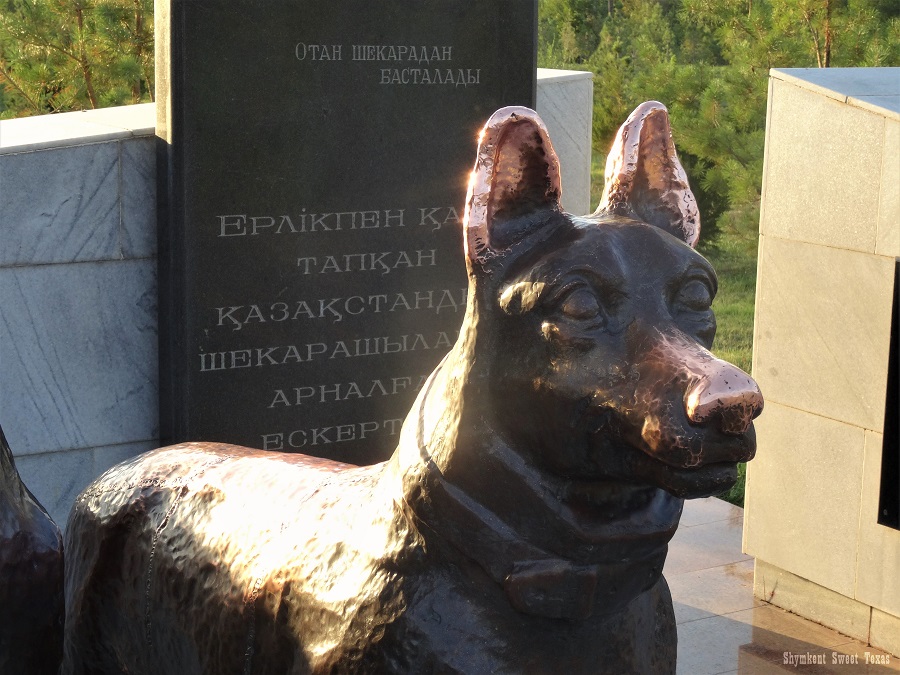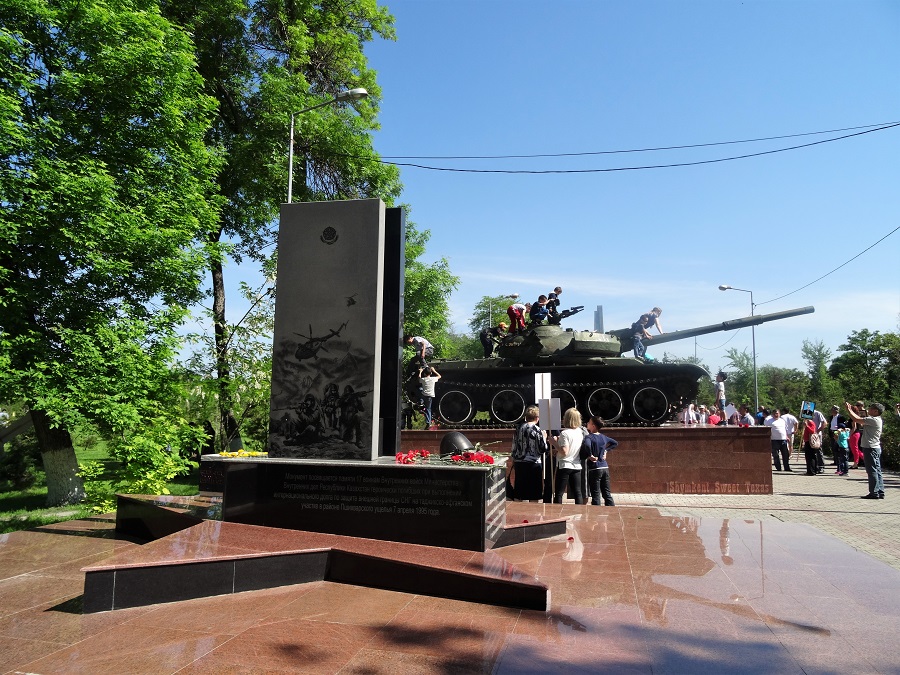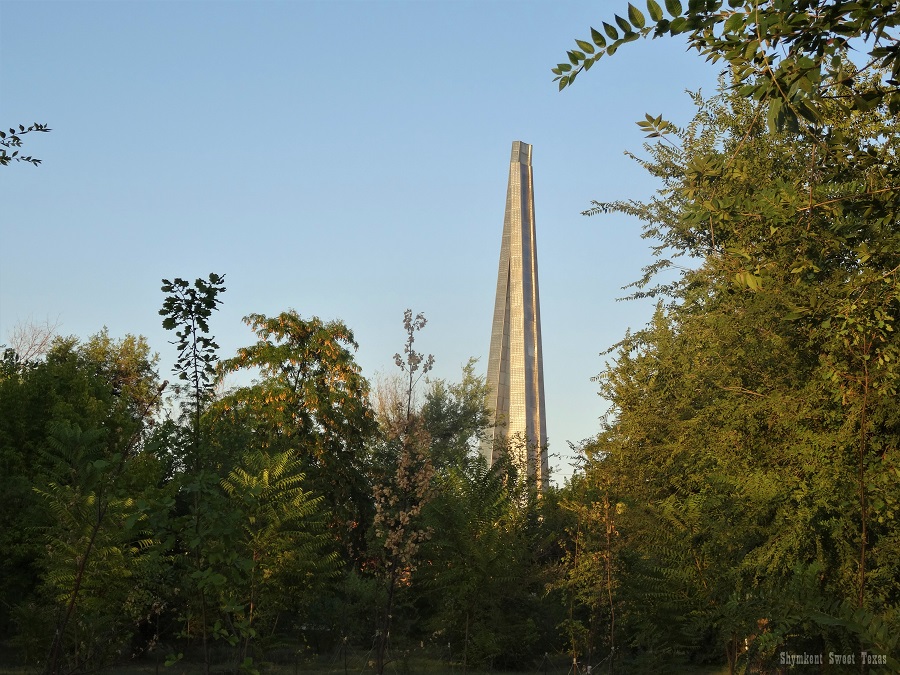 Photo: Gaëlle Bal
On the same topic: Happy Victory Day!