In the district of Baidibek, 80km north of Shymkent, is one of the most important sacred place of southern Kazakhstan: the cave Ak-Mechet Auilie.
Ak-Mechet Cave is a cavity of 150m long by 65m wide and 30m high, shaped in a calcareous formation of the Karatau massif. In ancient times it was used as a mosque, hence its name of Ak Mechet Auilie, Holy White Mosque in Kazakh language.
The cave remained closed for millions of years, access being through tunnels. Over time, tunnels were blocked and tradition was lost, until the collapse of the vault at the beginning of the 20th century.
Since then, the cave Ak-Mechet has gotten back into its status of sacred place and receives many visitors and pilgrims, welcomed by the guardian of the place who offers blessings and stories.
Thanks to its opening to the outside, the cave is a shelter for birds and bats, and many trees (mainly mulberry trees) grow inside.
A legend tells that, a long time ago, the cave hosted a dragon that would have been defeated and chained by the prophet Souleiman. Because of this story, the site is also known as the "Dragon's Cave".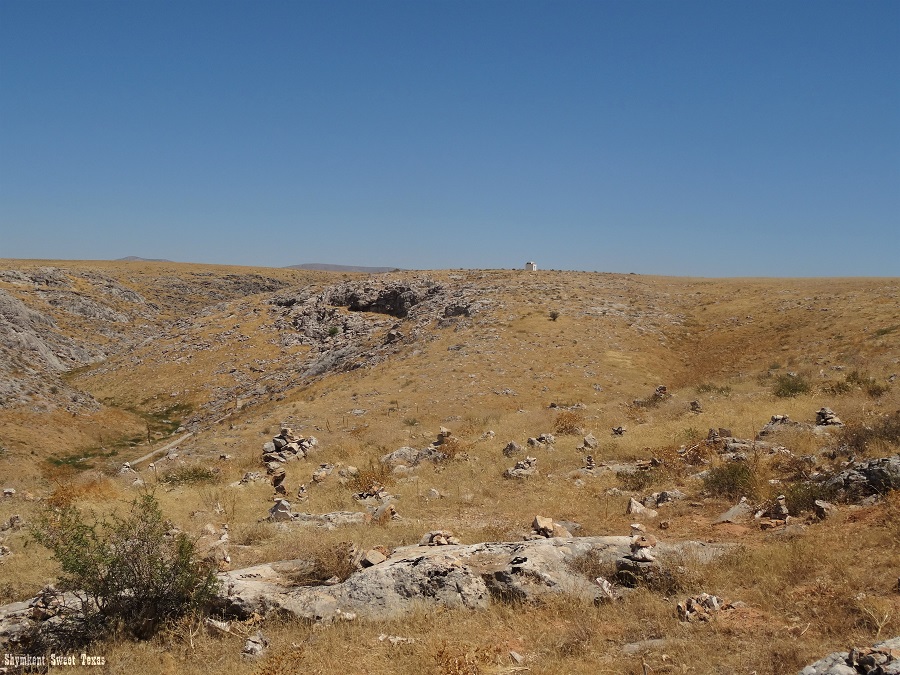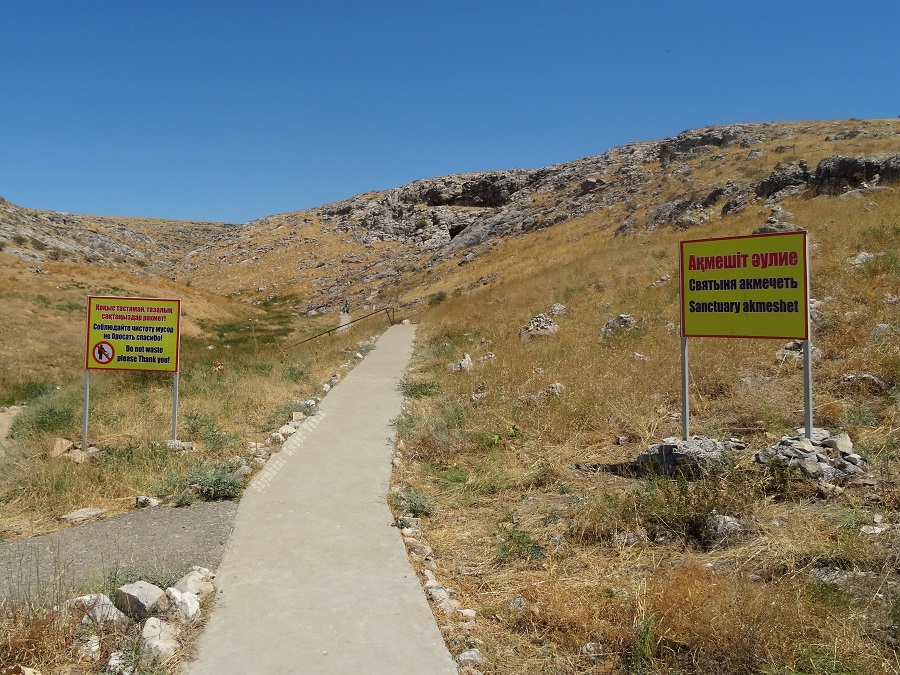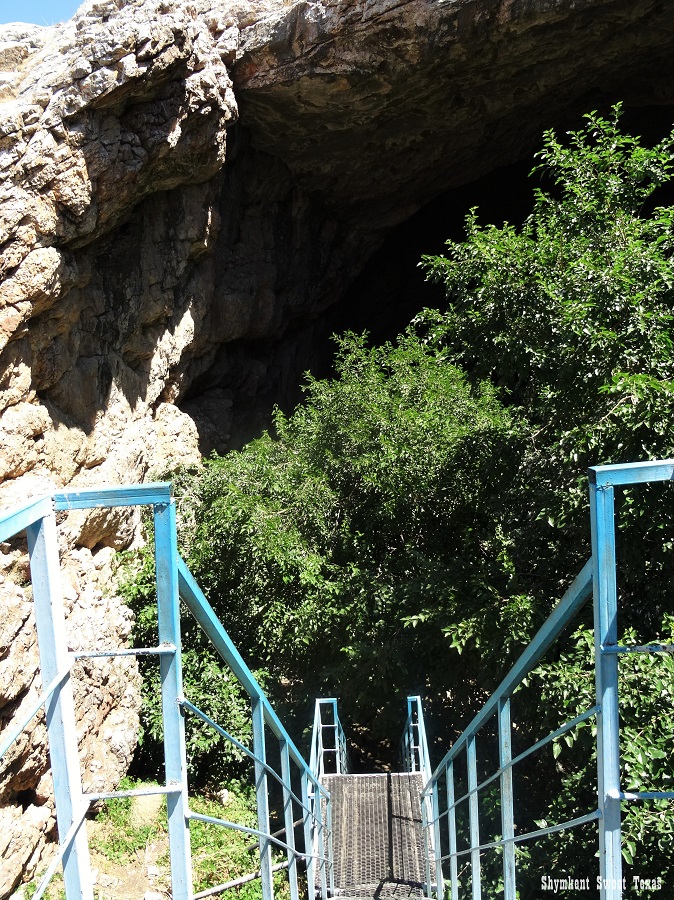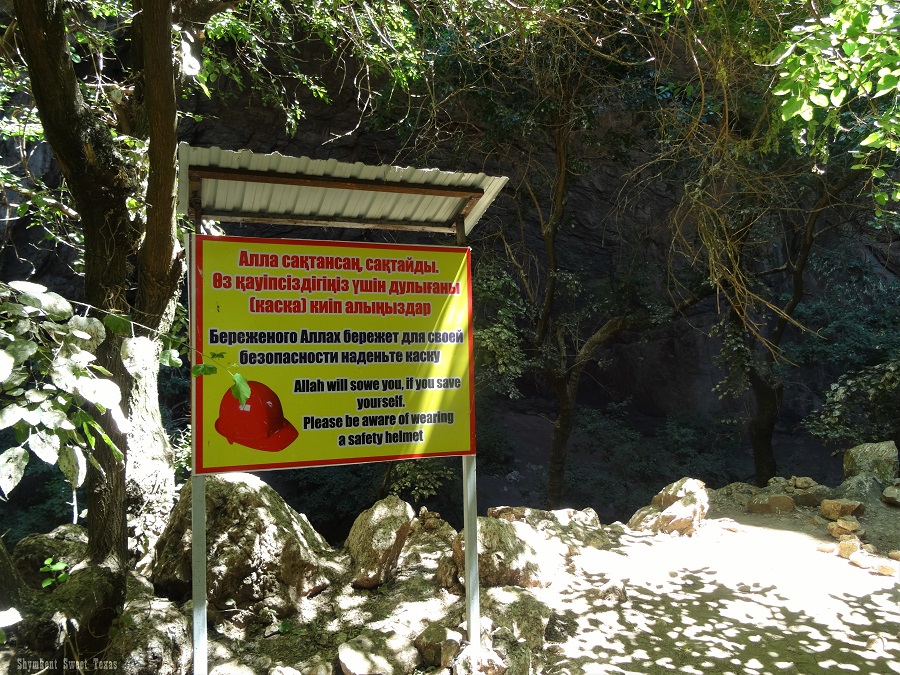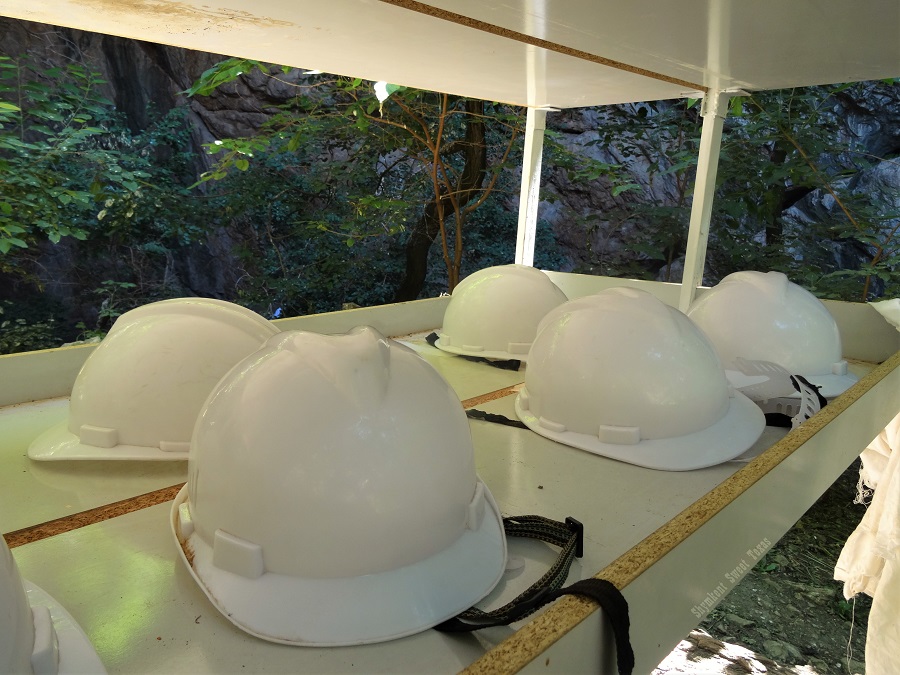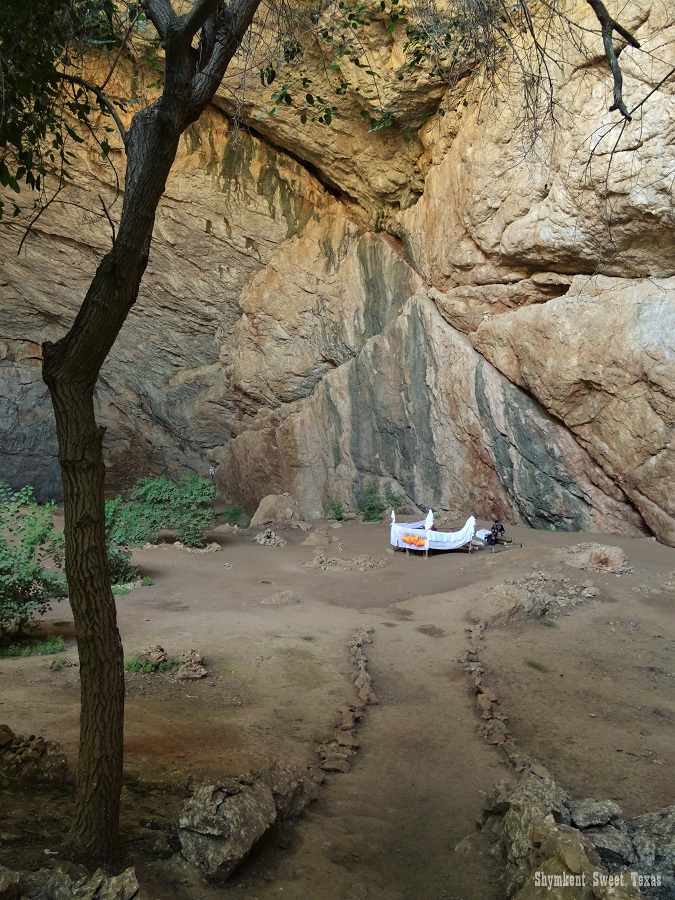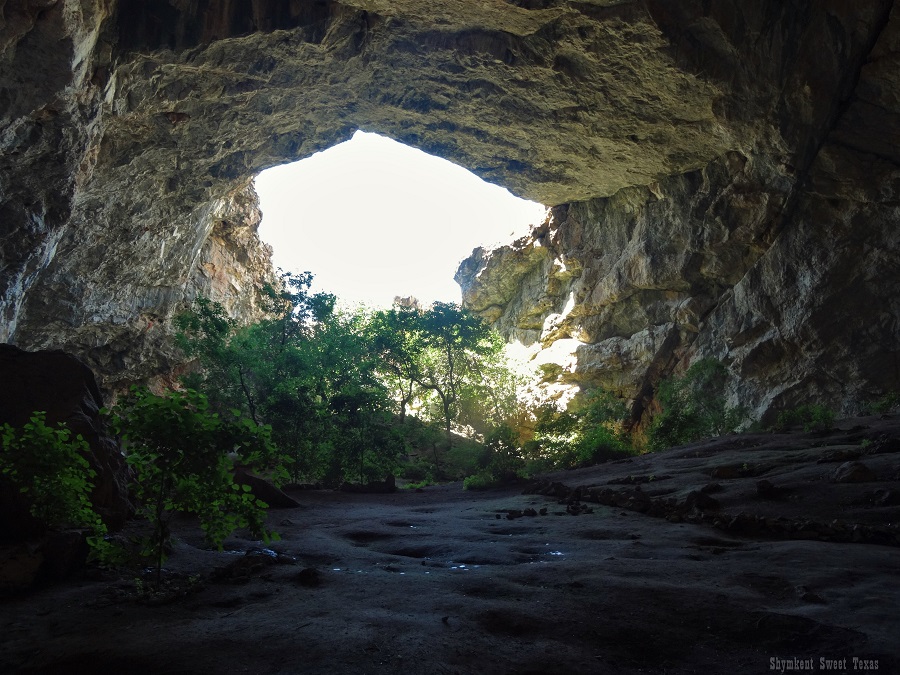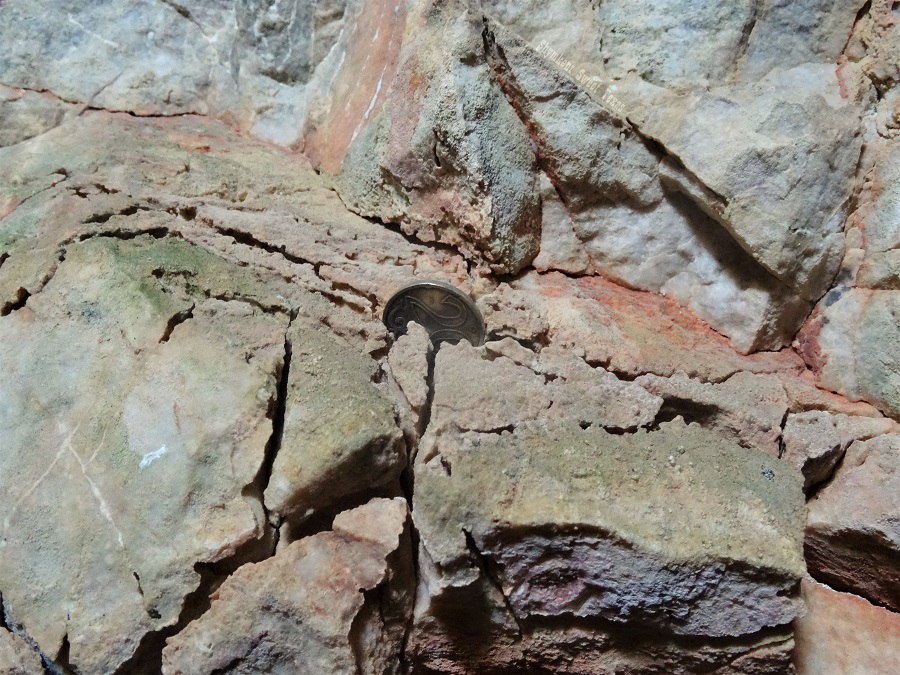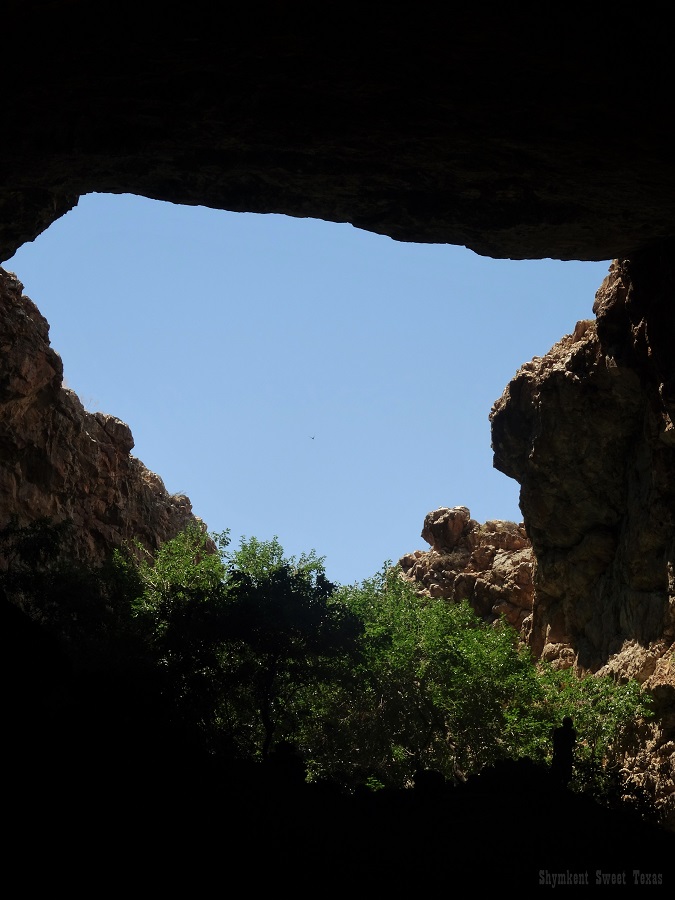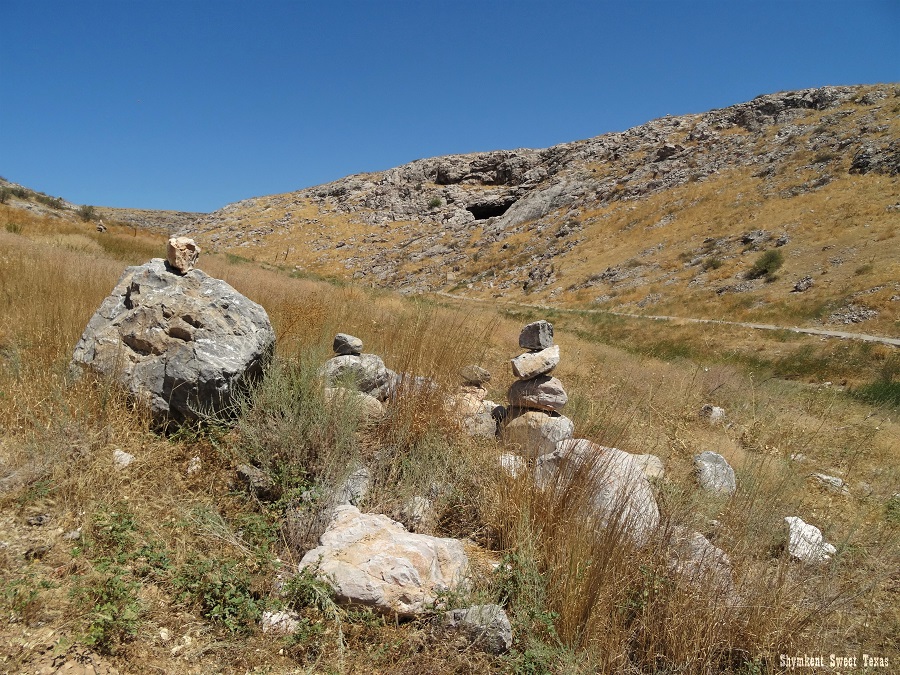 Pictures: Gaëlle Bal
On the same topic: Mount Ordabasy