At the crossroads of Kazybek Bi, Tole Bi and Aiteke Bi Streets, in the South of Shymkent, is an important symbolic place for the people of Kazakhstan, and a central tourist pole of the city: Ordabasy Square. 
In 2009, to celebrate the 18th anniversary of Kazakhstan's independence, Ordabassy Square was decorated with a 24m granite stele surmounted by an 8m statue, the Жер Ана ("Jer Ana", mother of the land in Kazakh language), symbolizing the unity of the Kazakh people. This monument pays tribute to the meeting of Mount Ordabassy in 1726, during which the three famous Bis (judges and clan leaders) Kazybek, Tole and Aiteke decided to join forces to repel the Djungar invasion. Each of the three sides of the stele is also adorned with a quote from one of the Bis advocating the union of the people.
Located in the oldest part of Shymkent, Ordabassy Square is the starting point of many popular, historical and cultural walks: the ancient Citadel at the origin of the city, Independence Park with its symbols of the country, the holy spring of Koshkar Ata River, the old and huge central bazaar "verkhnyi", Kazybek Bi Street and its public buildings from Soviet era, and many other sites to discover.
Good to know for short stays in Shymkent!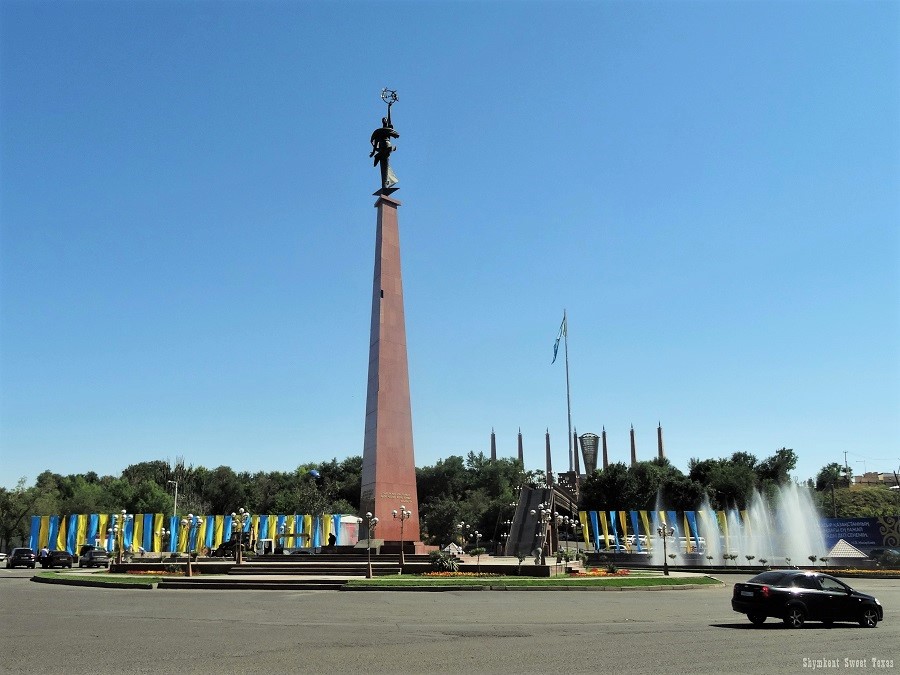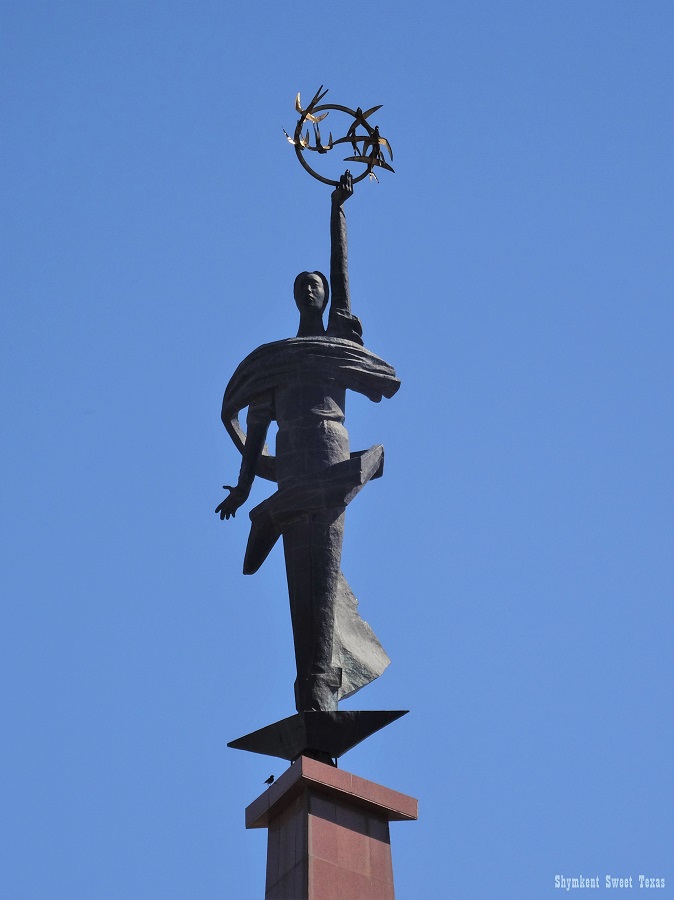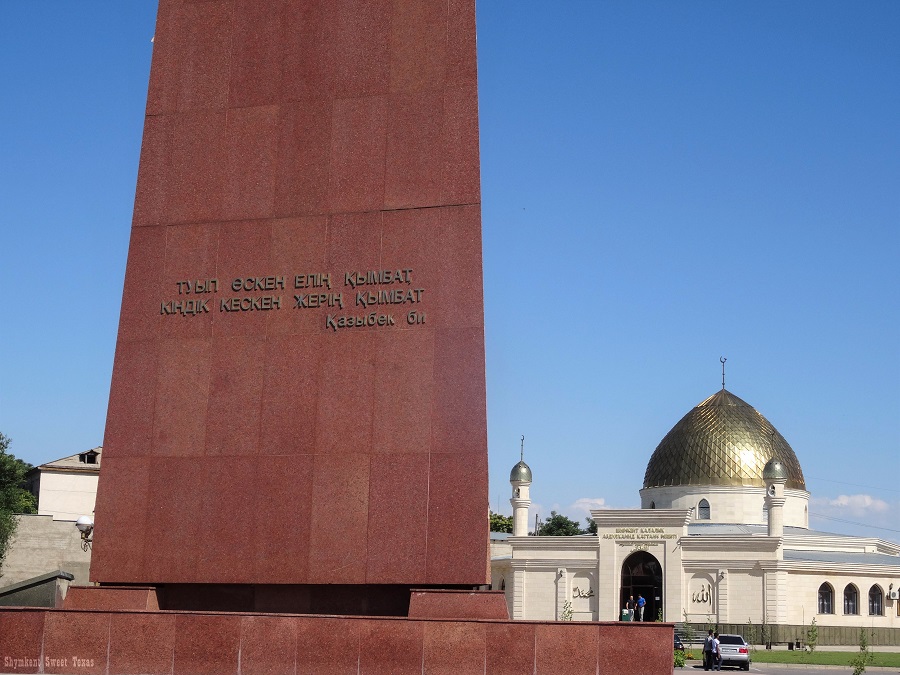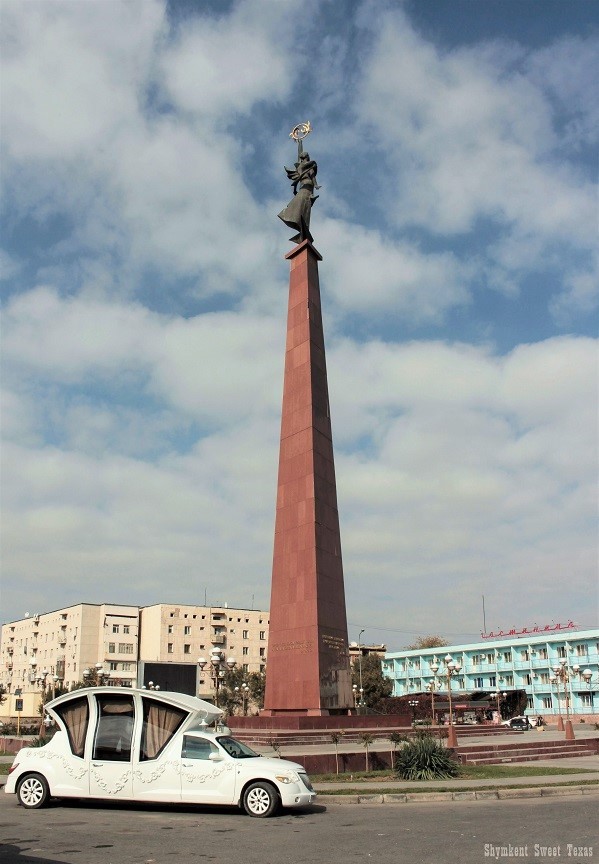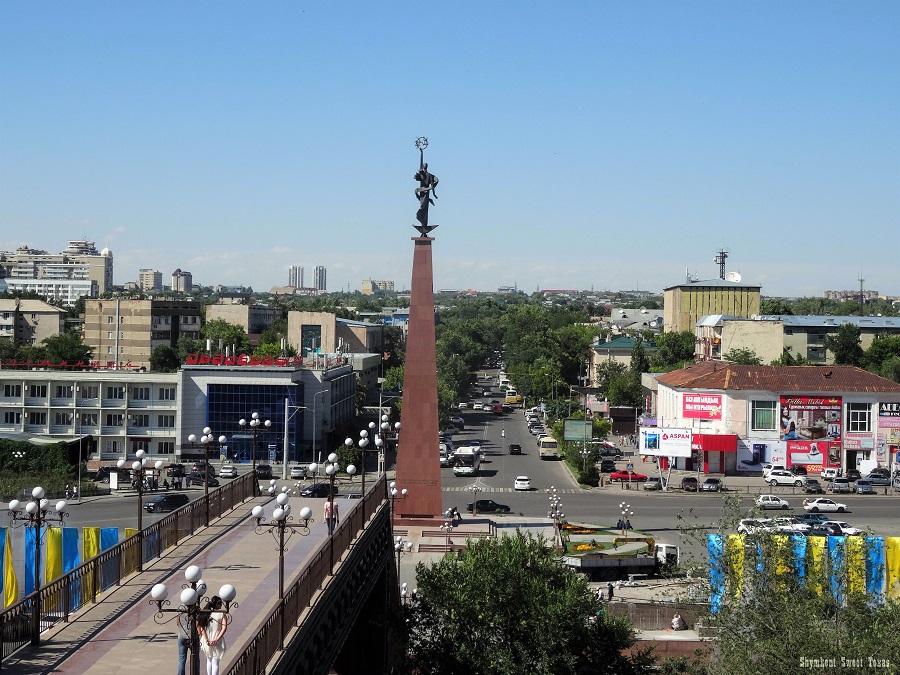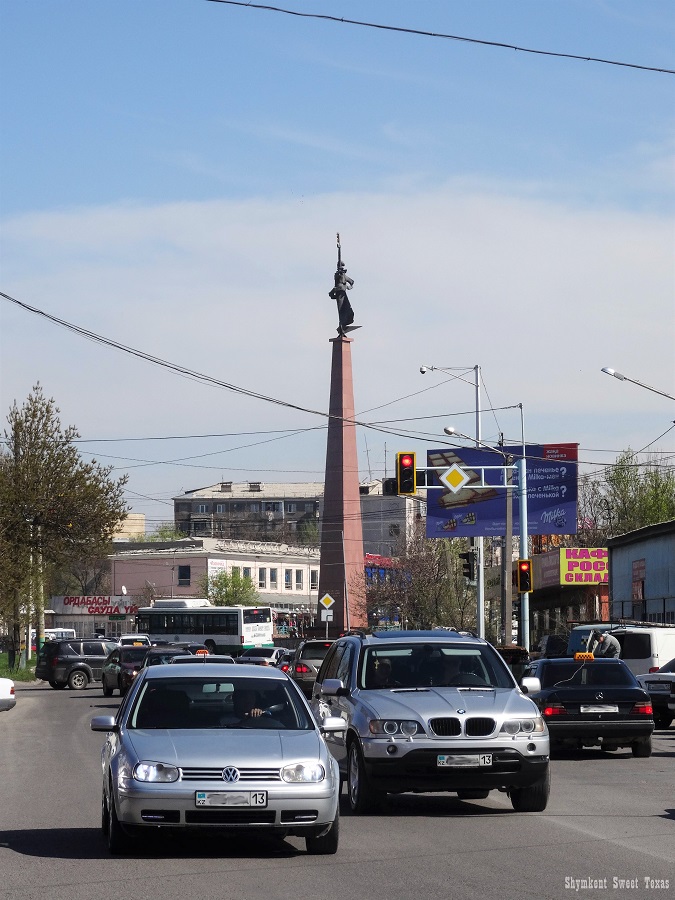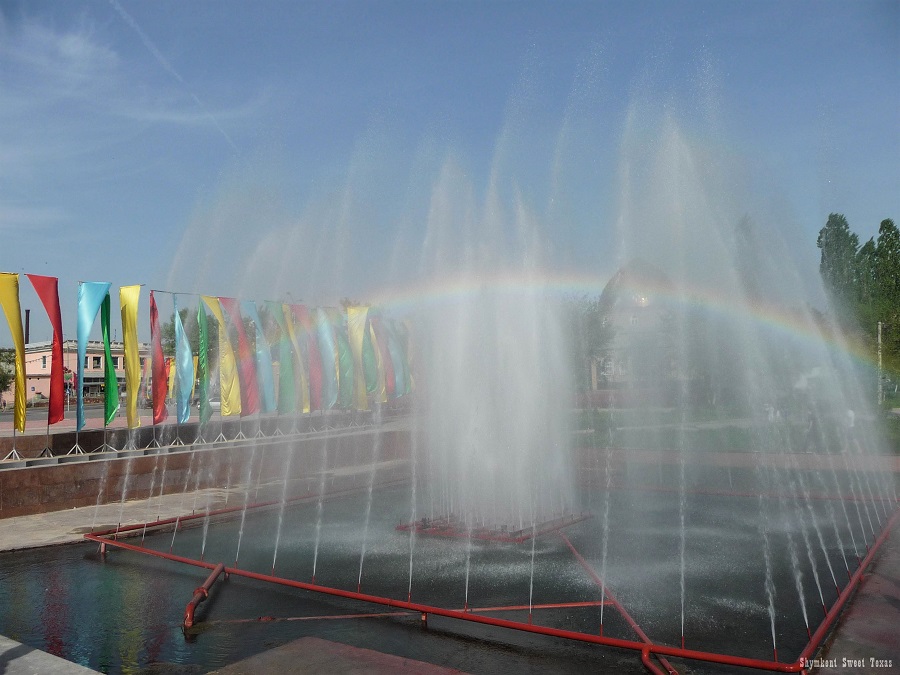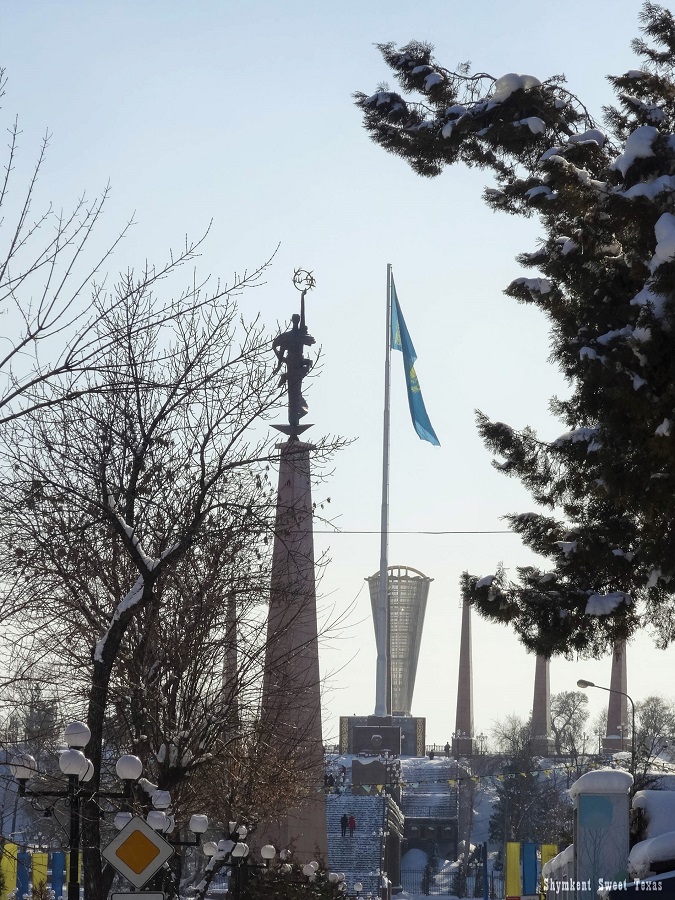 Photo: Gaëlle Bal